703 Area Code - Northern Virginia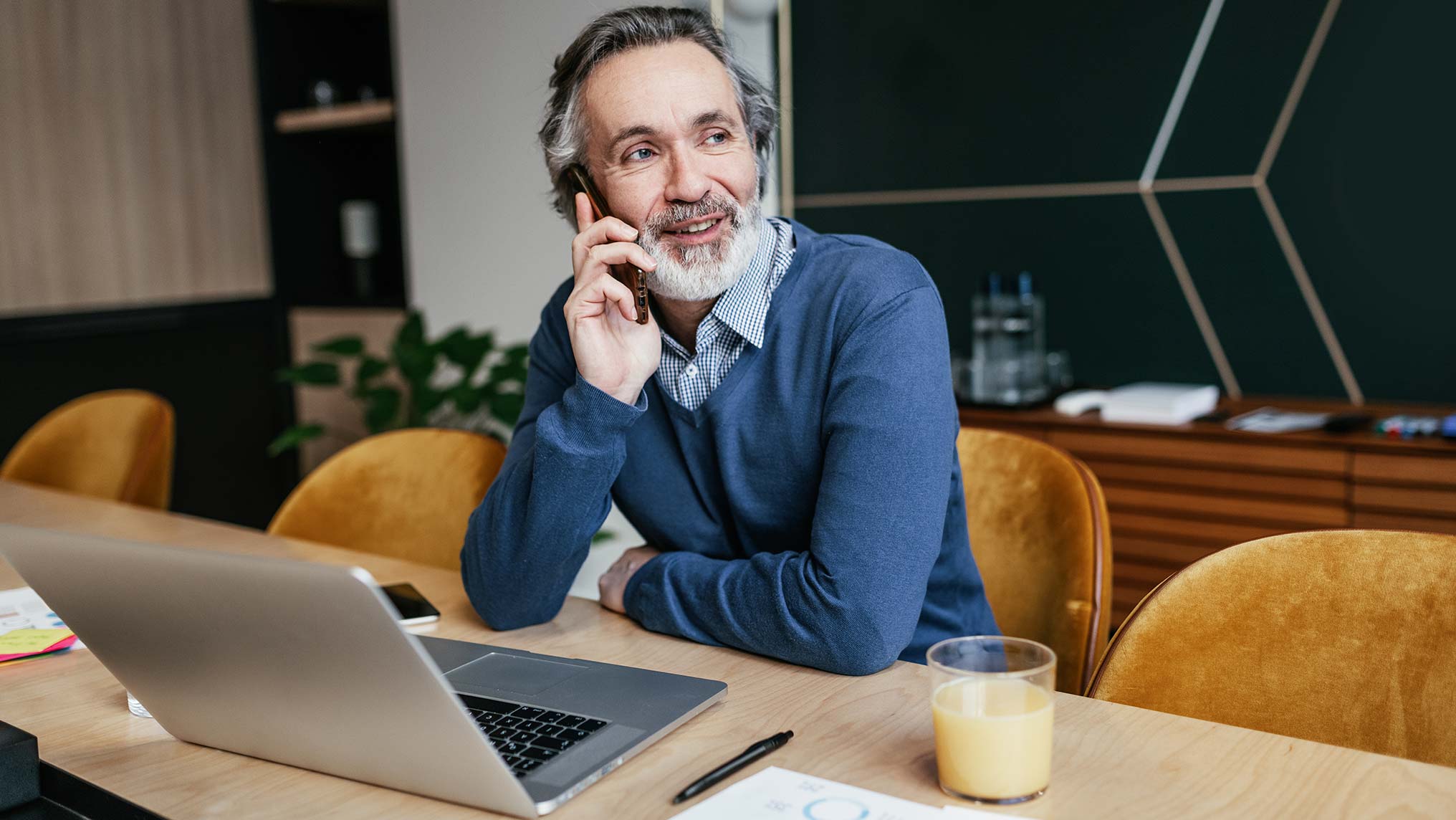 Establish a northern Virginia presence with a local 703 area code
If you do business in the 703 area code and want to support your sales and customer service efforts with a local number, Tresta can help. Set up a business phone number to support your company's efforts and give your team so much more. Try Tresta for free and create your own local phone number.
Start your free trial today.
Create your free account to see why 9 out of 10 people who start a free trial become customers.​
Where area code 703 covers
Area Code 703 services all of Arlington and Fairfax counties.
It also covers parts of Fauquier, Loudon and Prince William counties. If you are looking for a local presence in northern Virginia, area code 703 will fit your needs.
Tresta has phone numbers with the 703 area code available for small businesses operating in the Virginia side of the DMV. If you would rather explore toll-free options, set up a vanity number, or port over an existing number, we can arrange for that as well.
Prominent neighborhoods and towns inside the 703 area code:
Alexandria
Annandale
Ashburn
Burke
Centreville
Chantilly
Dale City
Fairfax
Falls Church
Franconia
Great Falls
Groveton
Herndon
Lake Ridge
Leesburg
Lorton
Manassas
Manassas Park
McLean
Mount Vernon
North Springfield
Oakton
Occoquan
Reston
South Riding
Springfield
Sterling
Vienna
West Springfield
Woodbridge
Maximize your northern Virginia business activity with additional area codes in neighboring areas. Area codes next to 703 area code include:
Western Maryland – 301 / 240 area codes
Washington, D.C. – 202 / 771 area codes
Northwestern Virginia – 540 / 826 area codes
703 area code frequently asked questions
Phone numbers you can use on any device.
Tresta phone numbers add business calling, messaging and contacts to any device with our easy to use web and mobile apps.
Add a business phone number instantly
Tresta makes it easy to add a new business phone number, with local phone numbers in practically every city and area code in North America, as well as toll-free numbers in 800, 888, 877, 866, 855, 844 and 833 prefixes. Numbers are ready to use instantly, and you own your numbers – you're free to port them out at any time.
Get a vanity number that spells a word or repeats digits
Extend your brand to your business number and make your number more memorable. Vanity numbers can spell a word such as (888) 730-CATS or repeat digits that are easy to remember like (850) 347-9999.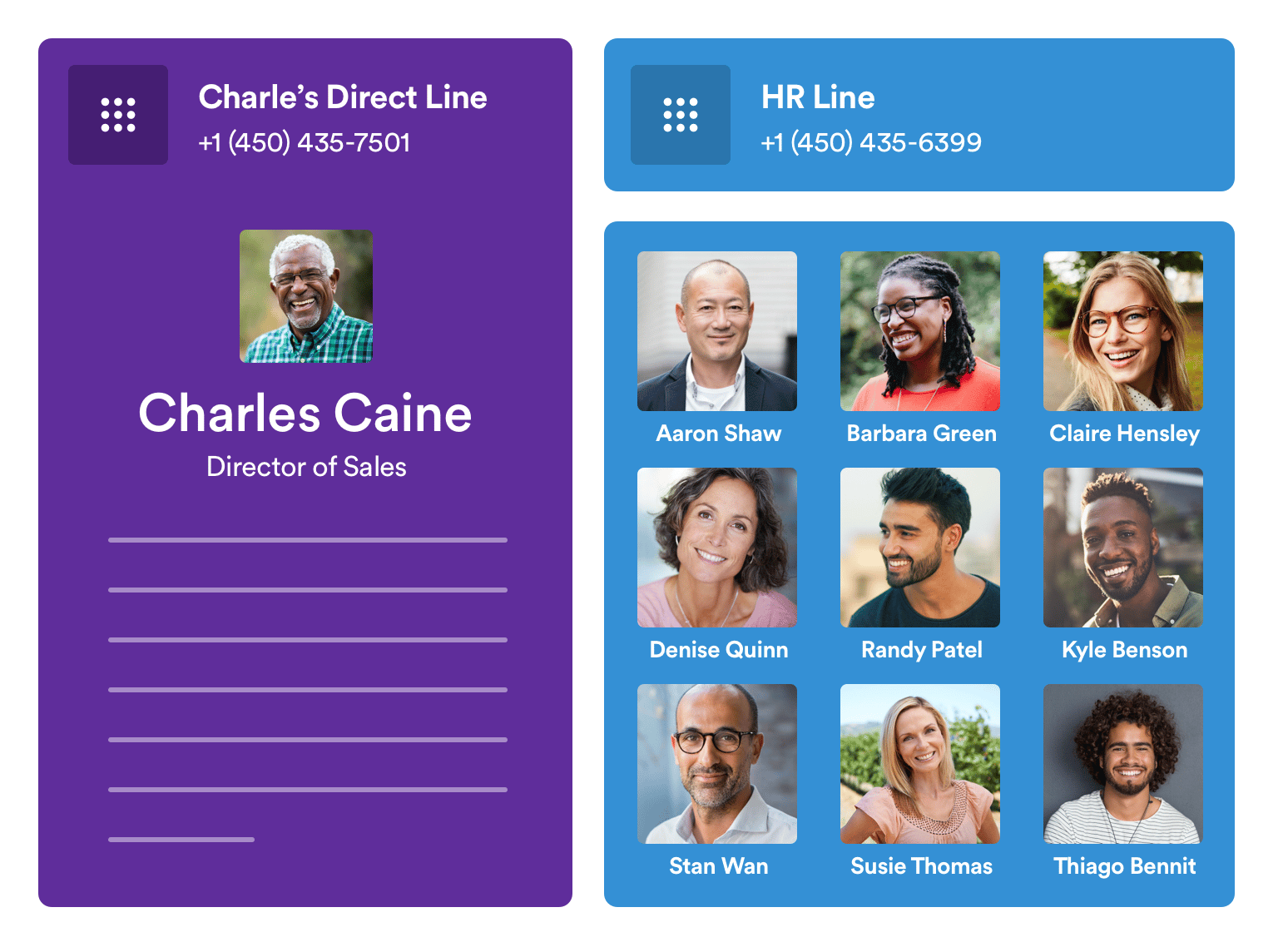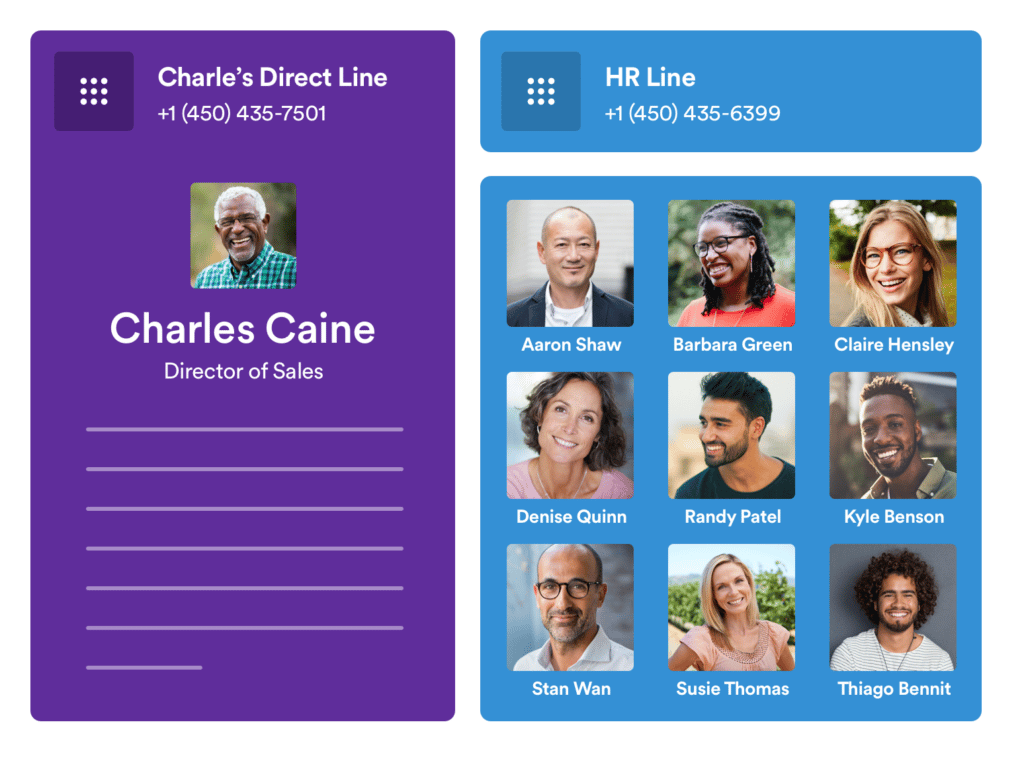 Add private numbers for users or shared numbers for teams
Tresta phone numbers can be assigned to an individual user, or shared by a team, with flexible options for call distribution, text routing, outbound dialing, voicemail and call recording.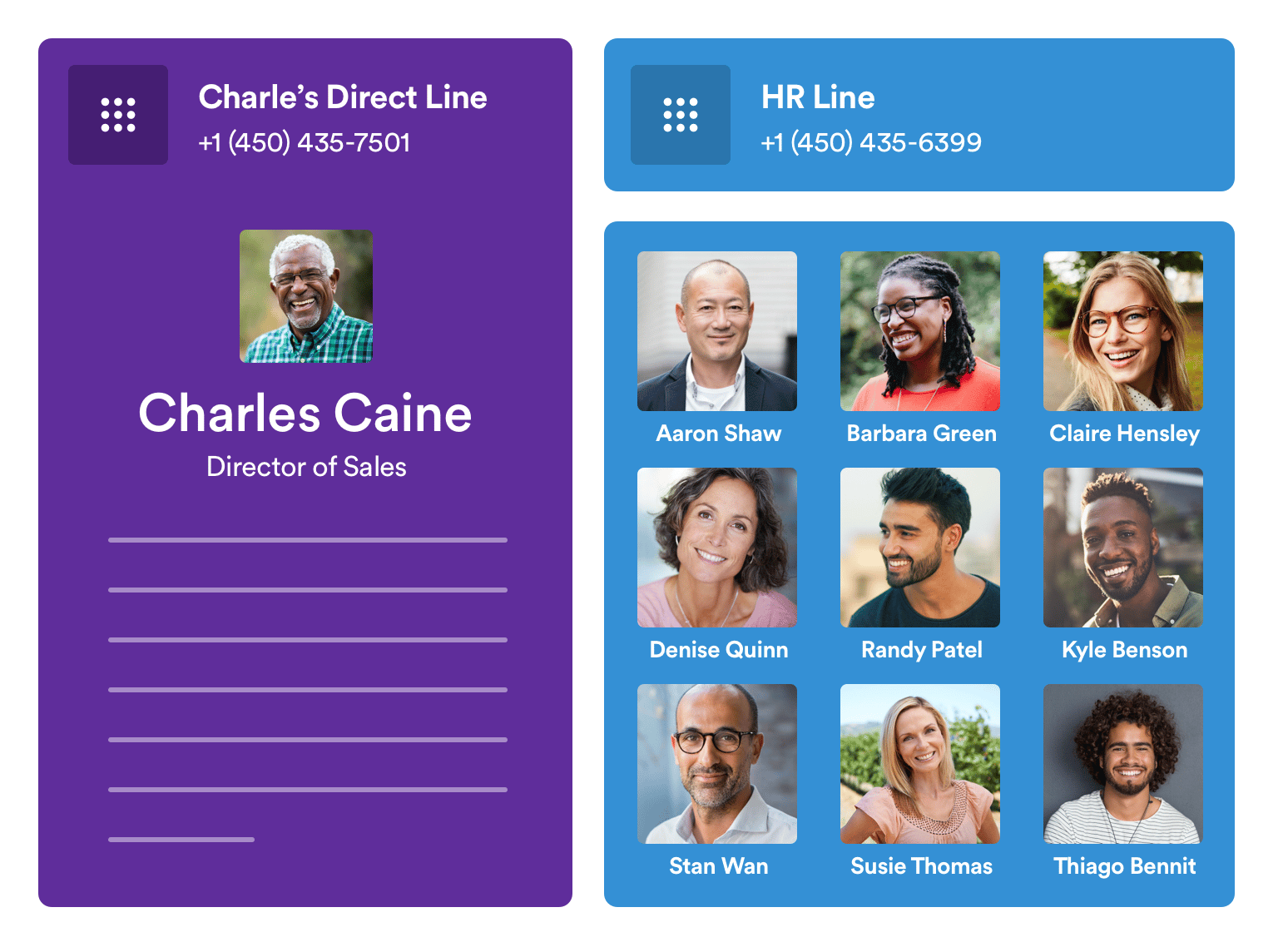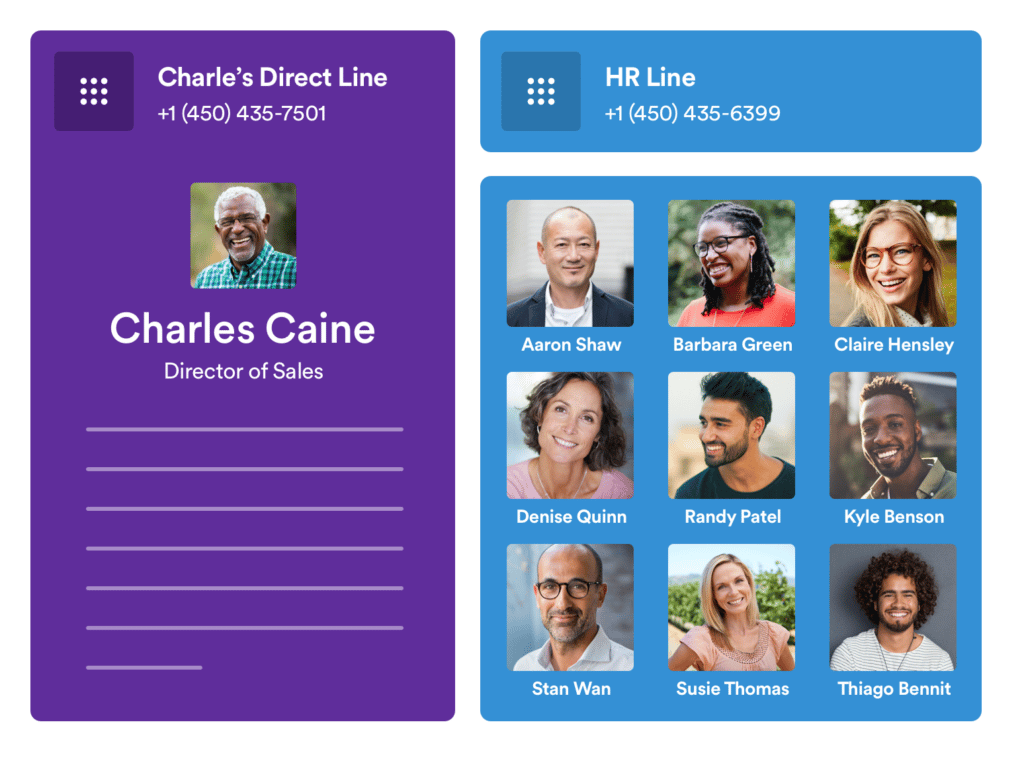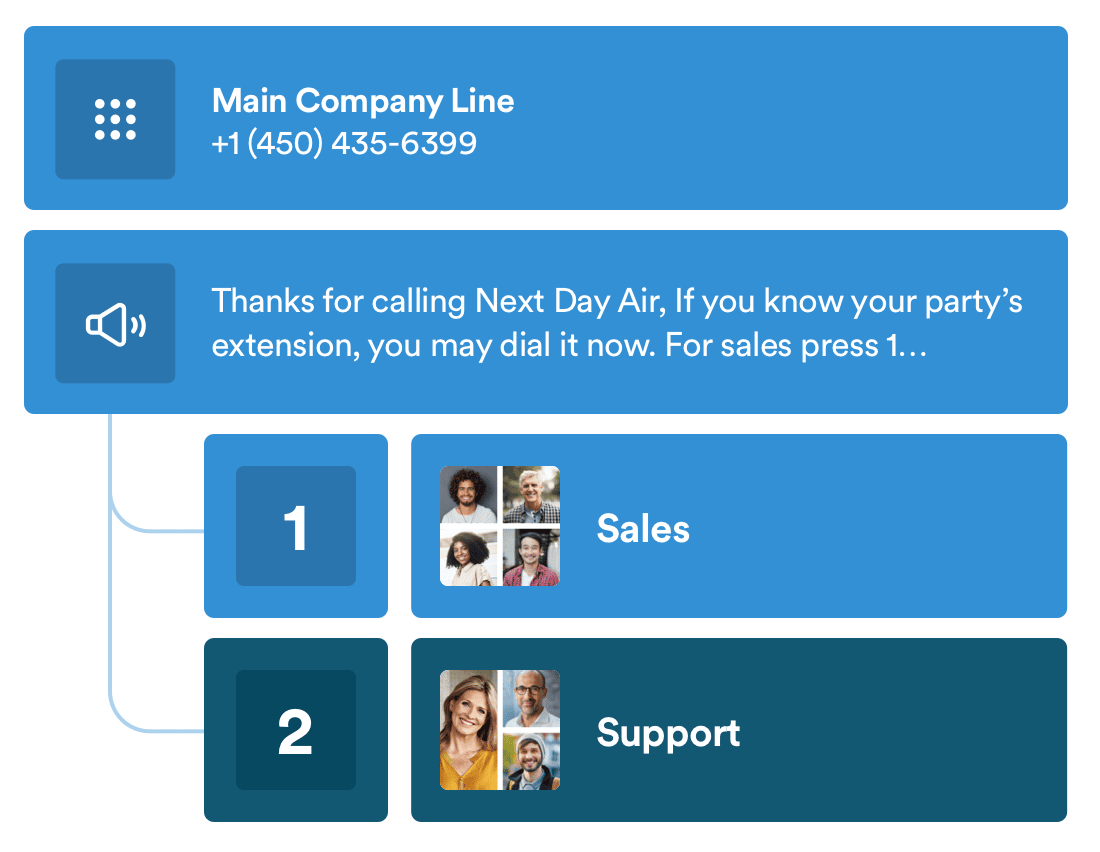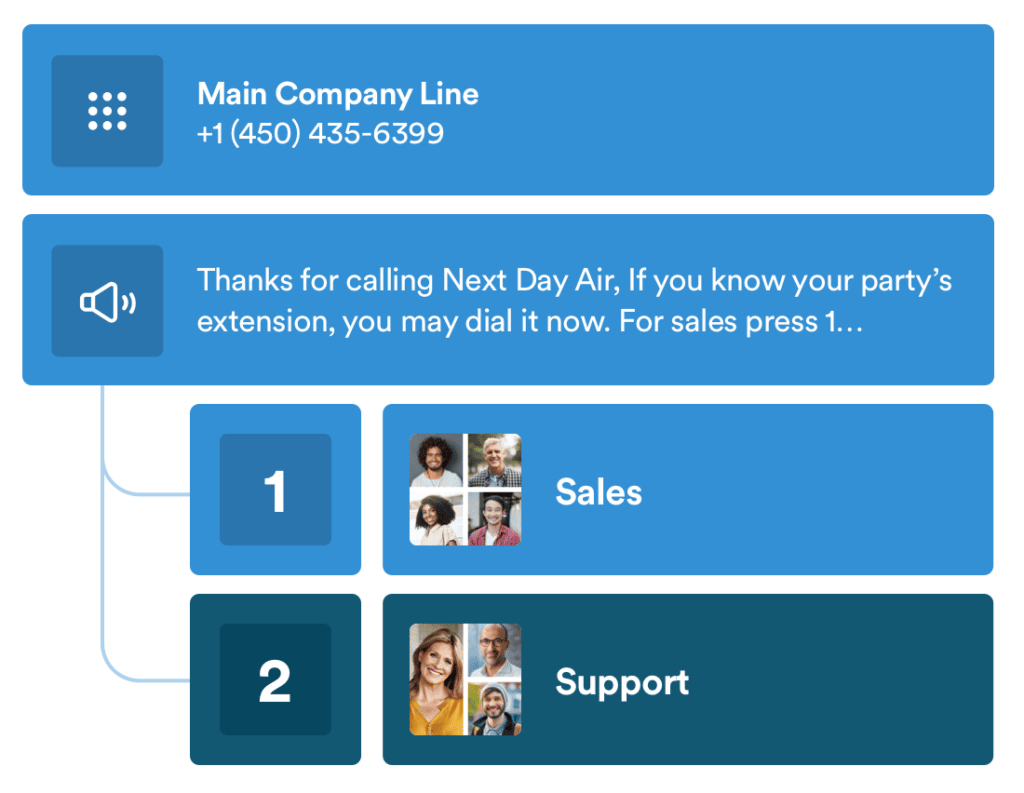 Route calls and texts professionally
Whether you need a direct line for yourself or a business phone number that your team will share, Tresta's intuitive call flow builder makes it easy to control how your phone number works, and features like auto attendants, call menus, schedules, extensions, groups and more give you the capabilities you need to route business calls and texts professionally.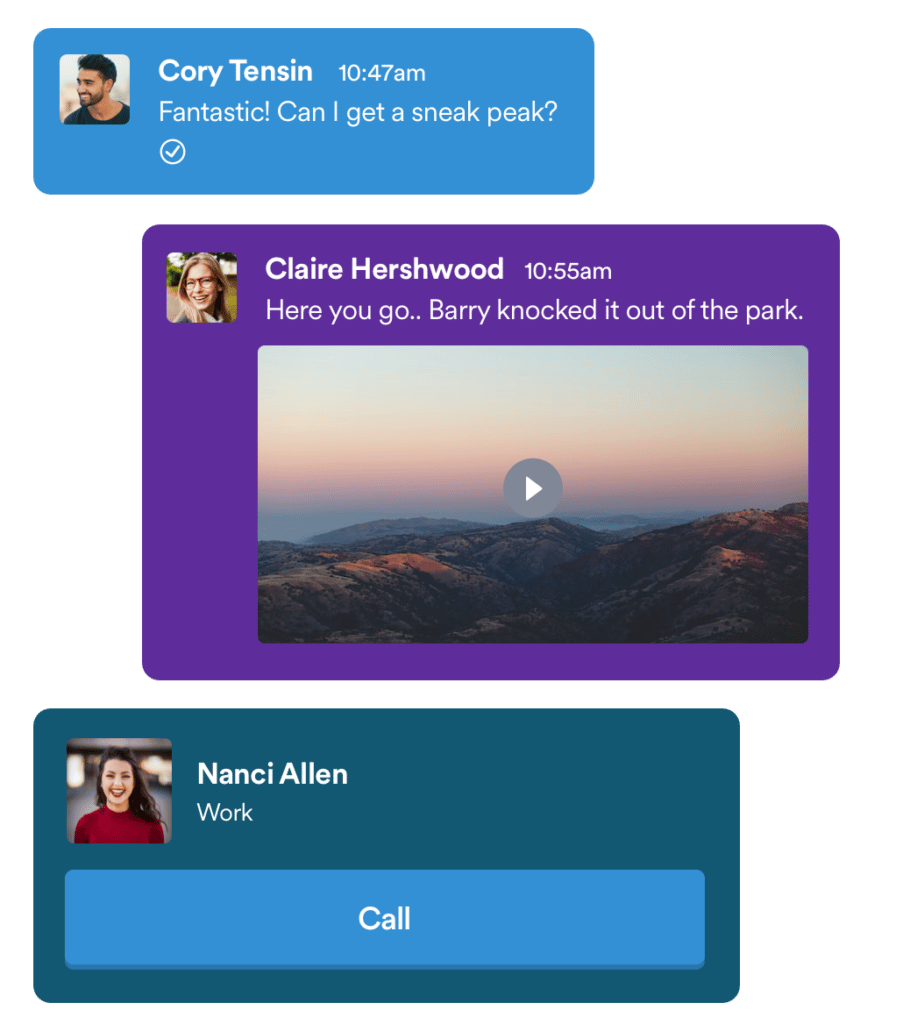 Enjoy a great calling and messaging experience
Tresta's web and mobile apps offer the same great calling and messaging experience you'd expect from your personal number, in a dedicated app for your business number.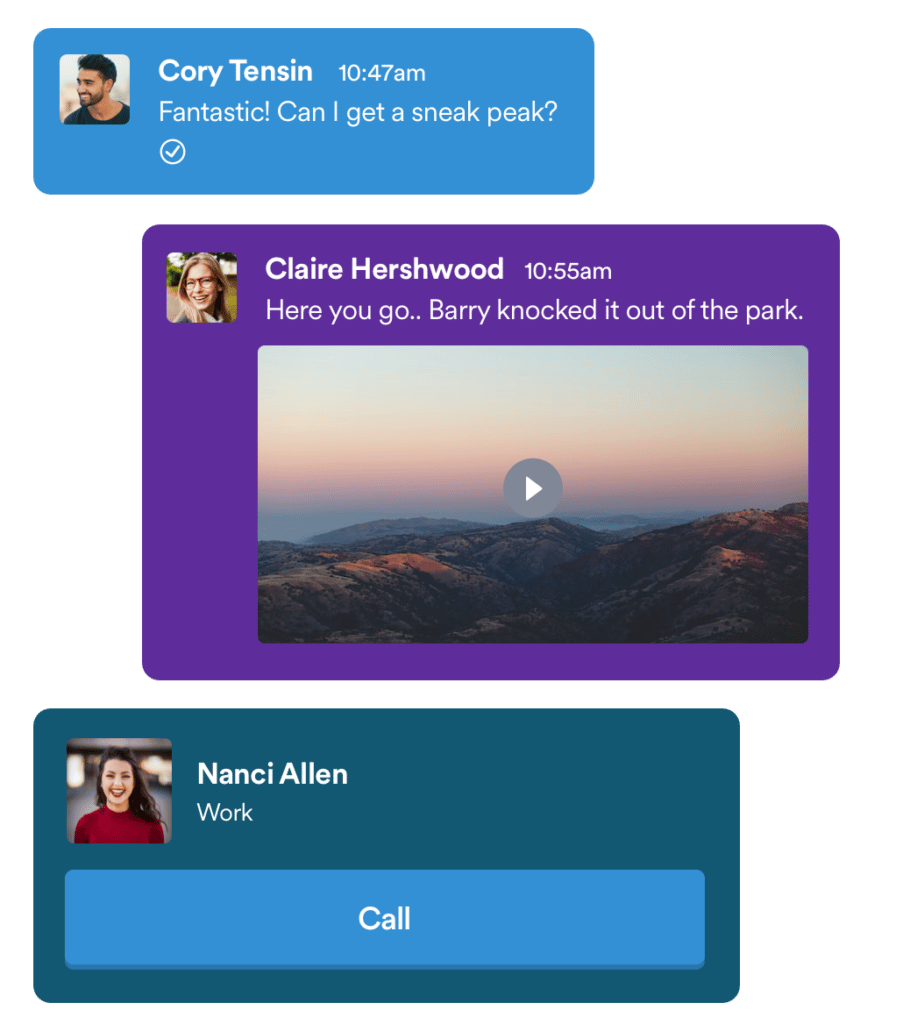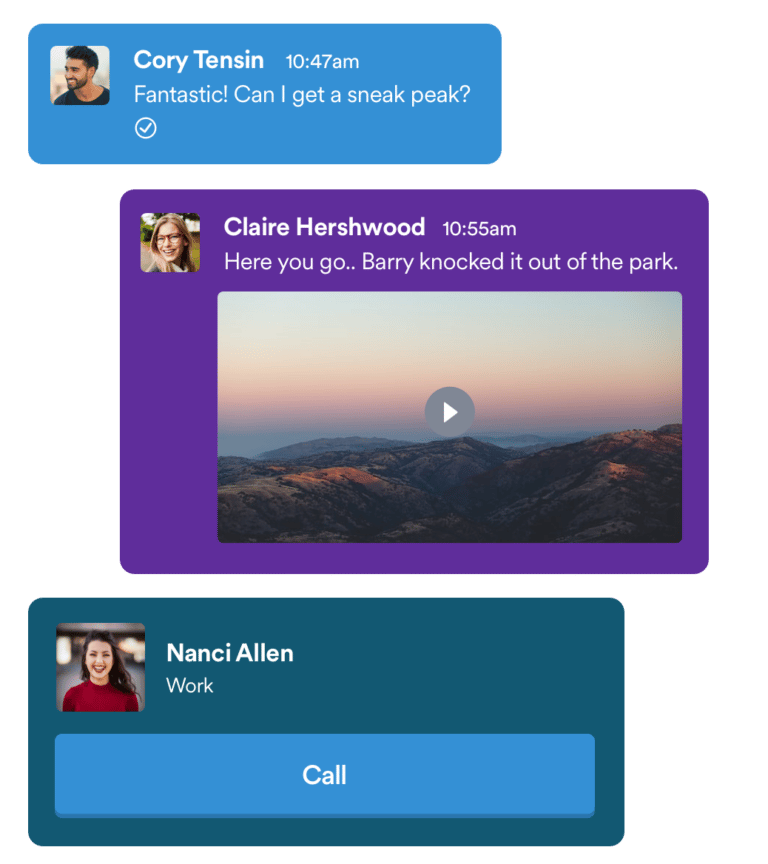 A great cloud phone system for your business number.
Tresta brings all your business calls, texts, and contacts together into one easy app that works on any device and can be managed by anyone.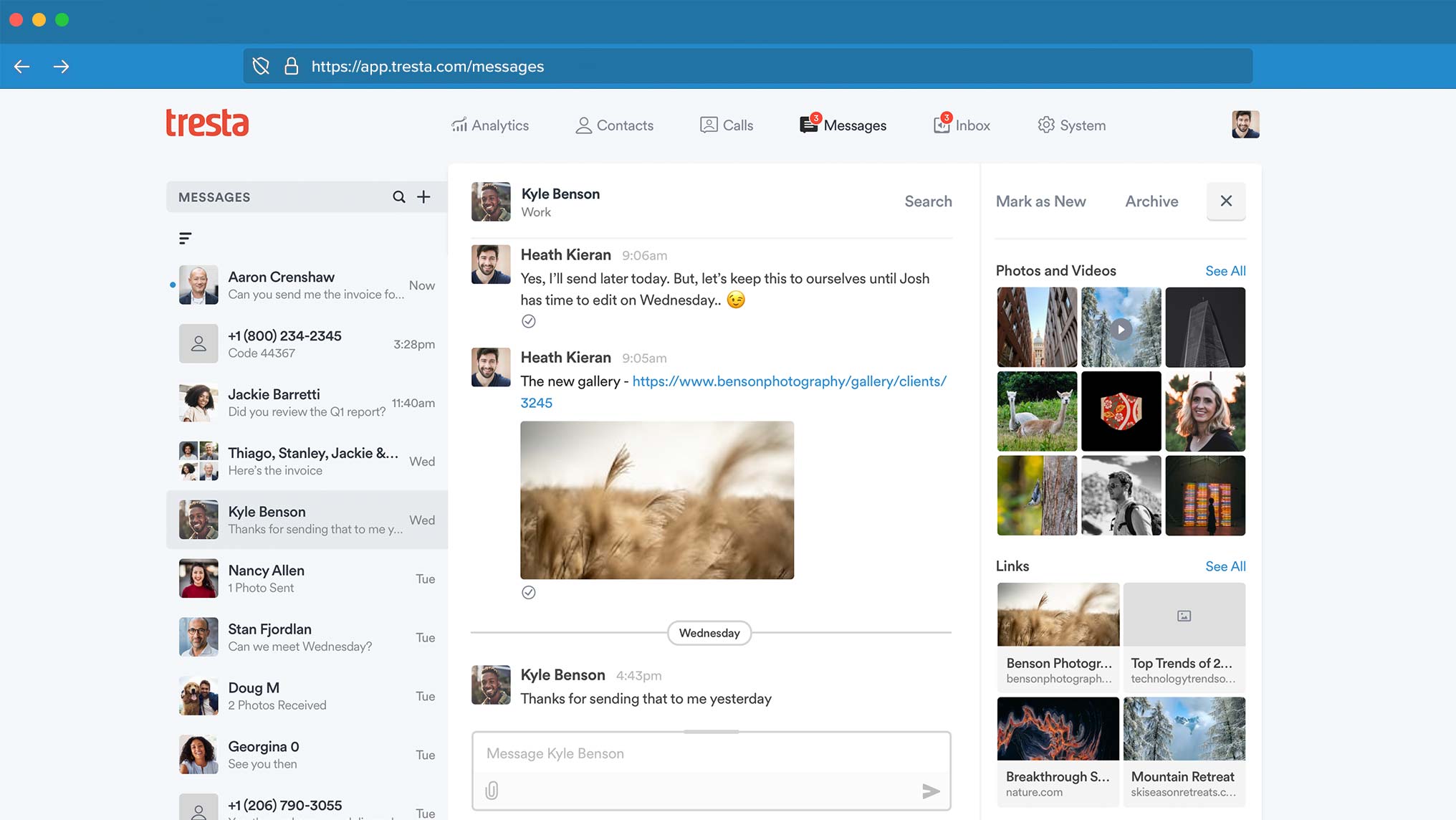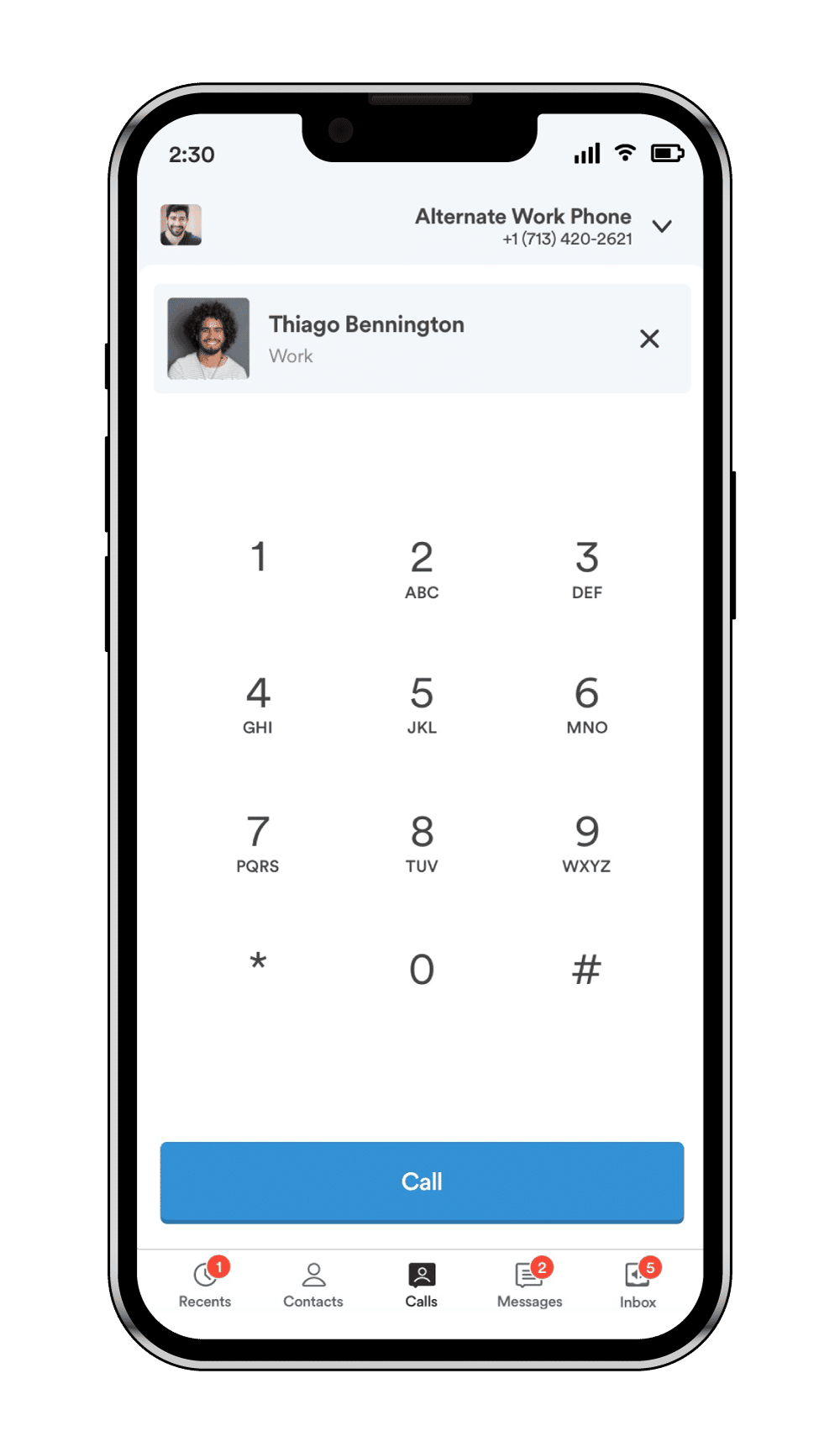 Get a local or toll-free number
Add a local number in any city and area code in the United States or Canada, or choose a toll-free prefix. Numbers are ready to begin using instantly.
Or bring a number you already have
Already have a phone number that you want to use with Tresta? We can port it in typically in 4 to 7 business days, and you'll maintain ownership of the number.
Trusted by thousands of companies for their business phone number.
Start your free trial today.
Create your free account to see why 9 out of 10 people who start a free trial become customers.​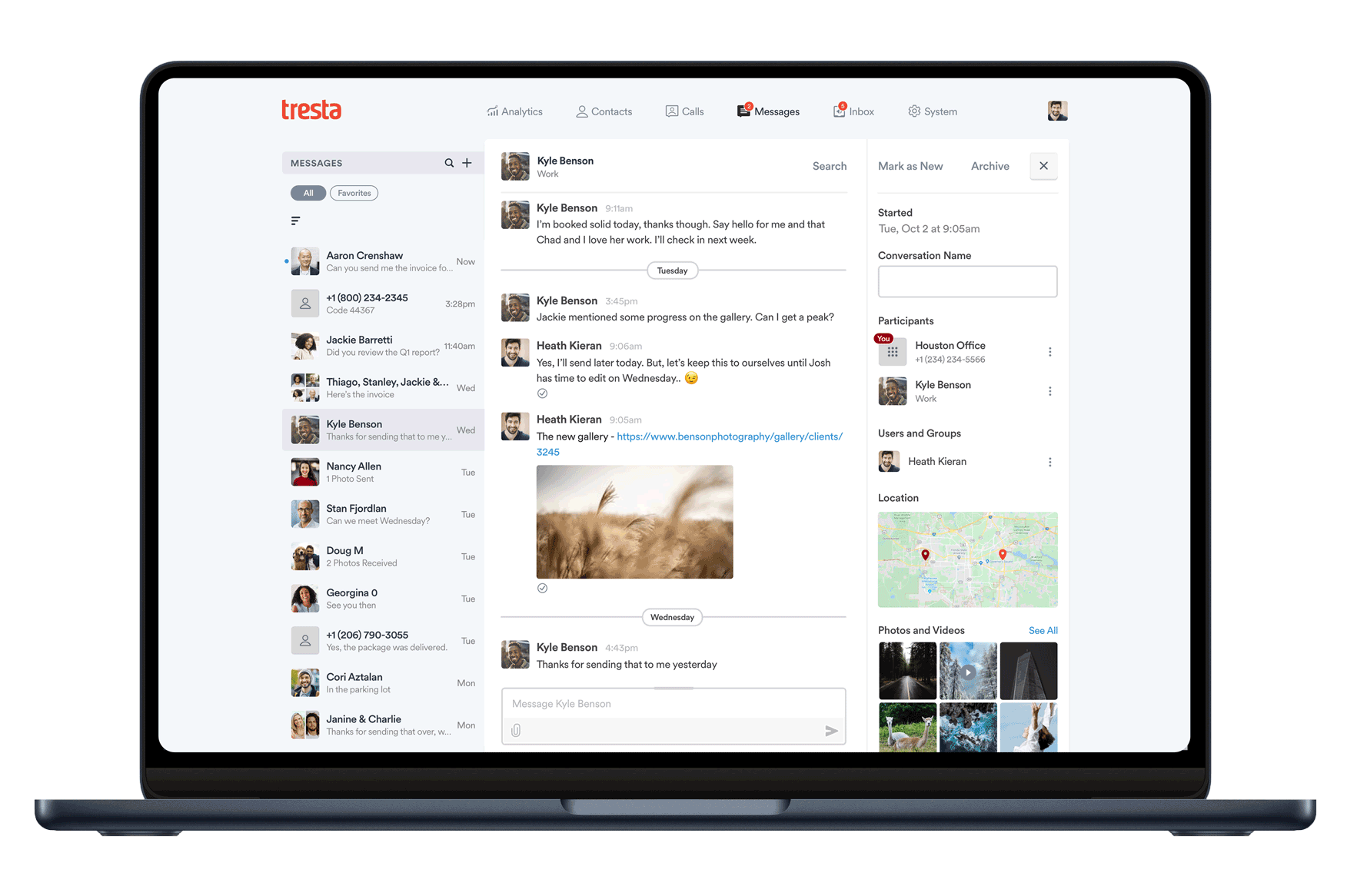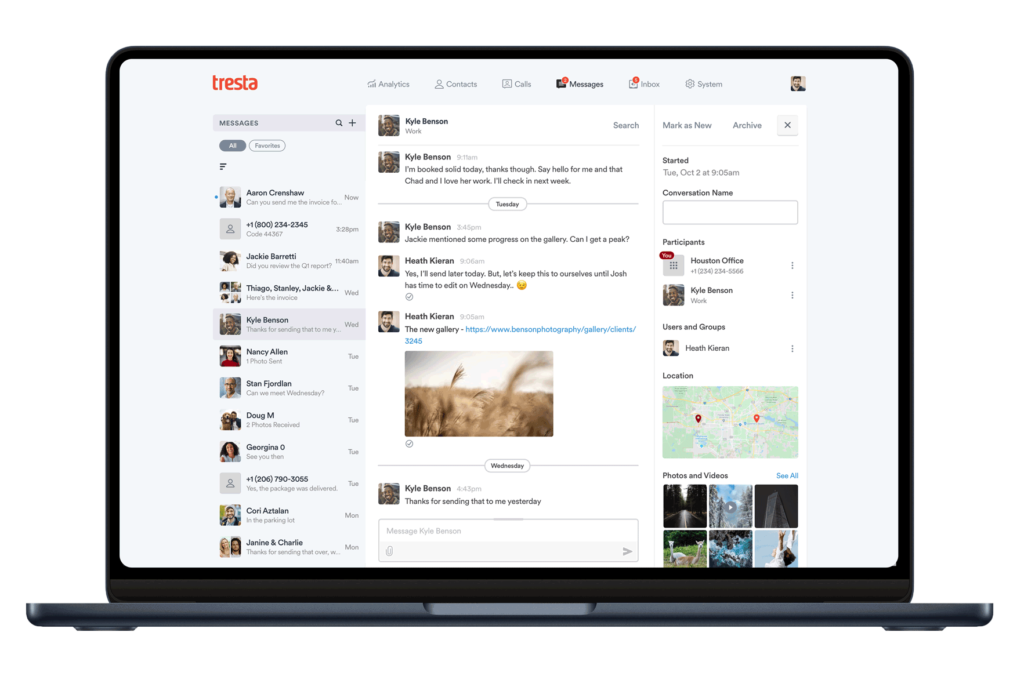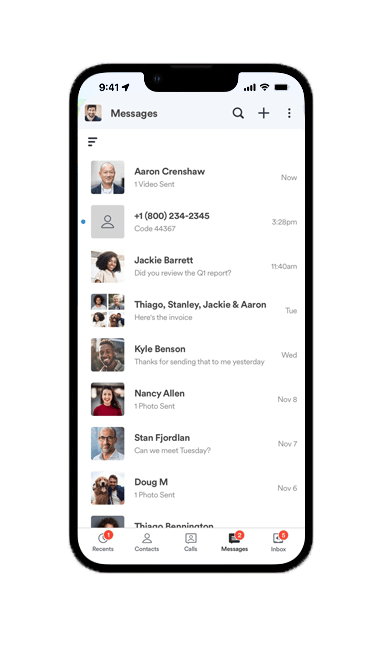 Backed by amazing support.
Our team of friendly, helpful product specialists is here for you with amazingly personal support for your business phone number.​
Frequently Asked Questions